Racksterli: How Media, Davido and Other Influencers Promote Fraudsters
In recent times, there has been a surge in the number of fraudulent cases that have swindled thousands of people in billions of naira. Especially in the corporate sector. Con artists are now leveraging the vulnerability of the media, celebrities, and influencers, to lure unsuspecting members of the public into investing in their schemes, only to later leave them stranded with unexplainable excuses when they were expecting returns on their investments. Damilare Famuyiwa reports…
When investment scheme Racksterl, was endorsed by singer David Adeleke otherwise known as Davido, many Nigerians believed that they were about to make fortunes just by putting a little of their money to work. Amongst the thousands of Nigerians, who on the music star recommendation, considered investing in Racksterli, was Yinka, a student of the University of Lagos (UNILAG).
The young lady in her mid-20s had thought that with Racksterli, her success story was about to be written, especially with Davido convincing members of the public into believing that the investment scheme had come to stay and it was going to be a big win for those who could be part of it.
Surprisingly to many, Racksterli, which was not only endorsed by Davido but by other celebrities including Divine Ikubor widely known as Rema, Williams Uchemba, Bayegun Oluwatoyin who's preferably referred to as Woli Arole, amongst others, did not last up to a year before its investors started taking to social media to lament how they have been scammed.
"My friend introduced me to Racksterli and while I was thinking about investing my money into it, I realised that Davido endorsed it, alongside other celebrities. So, I trusted them to invest in it. Now, I'm regretting my action," Yinka lamented to this writer.
Racksterli is not only the investment scheme that was widely endorsed by notable Nigerians and later turned out to be fraudulent. Amongst many others, is Eatrich Farms, an agrotech portal that was endorsed by Nollywood thespian Muyiwa Ademola.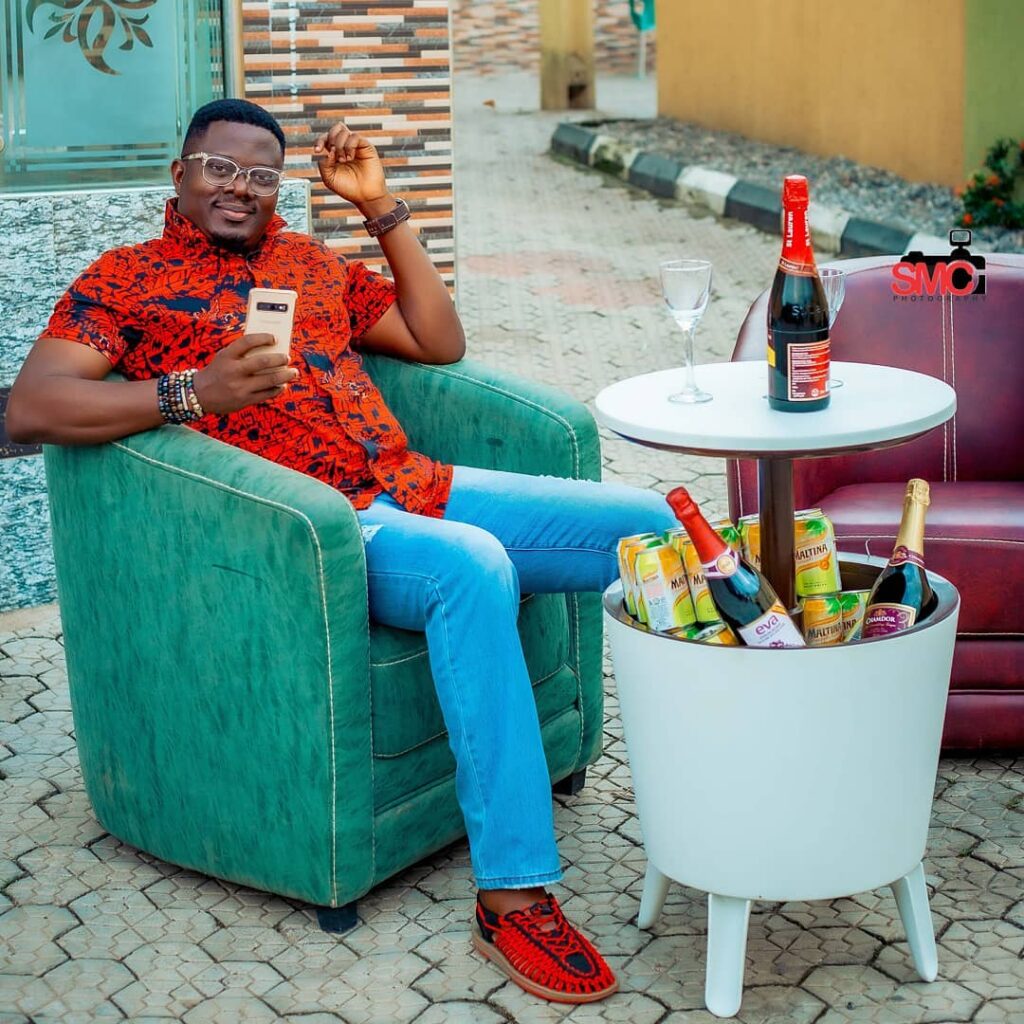 Like Racksterli, Eatrich Farms is also starving its investors of promised Return on Investments (ROI), a development that had made Ademola disassociate himself from the agrotech business. "This is to inform the general public that I Muyiwa Ademola (Mr. Authentic) has ceased to be the brand ambassador to Eatrich Farms. Any further use of my name by Eatrich Farms is unauthorised," the actor wrote on his social media pages.
The craze to earn at the detriment of losing all
For Helen Adedokun, a brand manager and the host of 'Memoir of a Naija Girl', con artists are now leveraging the vulnerability of media and celebrities to lure unsuspecting people into their traps. "I honestly don't think social media influencers and even the media vet the information contracted to them for publicity sake, before exposing their audiences to it. Although we have a few who do due diligence before giving publicity to products or services contracted to them, there are quite a lot of them who only care about the money they would be paid for promotion. Members of the public cannot and should not thoroughly trust influencers and the media because all most of them now care about is money," she said.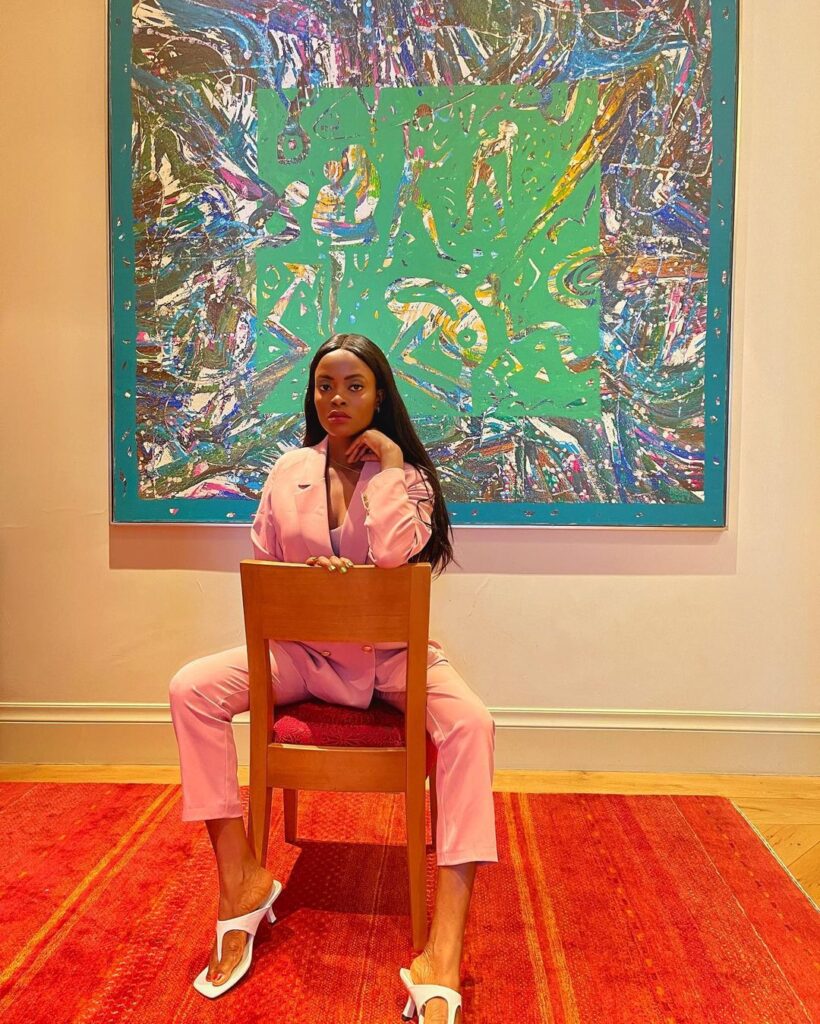 Corroborating Adedokun's claim, Esther Adekeye, a managing partner of Estol Africa, a public relations firm, told this writer that social media and the new media at large, are free for all. Her words: "We have a lot of unprofessional entertainers out there, including unserious content creators and social media influencers. It is a sad reality that people don't know the ones with bankable reputations. All people care about is their numbers. Although we have some who can be trusted, there are too many of them who don't even understand the ethics of what they are doing or the damage their celebrity statuses can cause."
Speaking further, Adekeye said unaware to celebrities, content creators, and social media influencers, a bad product cannot be sold twice to a client. Hence, they need to ensure anything people are exposed to through them is bankable.
Why scams may not be so common before now
Veteran journalist Lekan Otufodunrin explained to this writer that during his time as a managing editor of The Nation newspaper, there was a process that every advertorial had to be subjected to, before being published. In his words: "Normally, every advertorial was supposed to go through the company secretary who's also a lawyer. There were standard procedures in determining the advertorial that could fly for publication because sometimes they were used to publish libellous stuff. And most times, what we looked for was, to know whether we could be sued for an advert. It wasn't enough for someone to say he wanted to bring money and advertise on our publication. Interestingly, the process wasn't a new practise at The Nation where I worked, even as far back when I was working with Punch, there was a procedure for looking out for those adverts. They could be rejected if the content was found not to be right, libellous, or contained information that was not ethical. There was a scrutiny process for advertorial and I'm aware that some adverts have been rejected and in some cases, the owners have been asked to amend it in such a way that it would be publishable."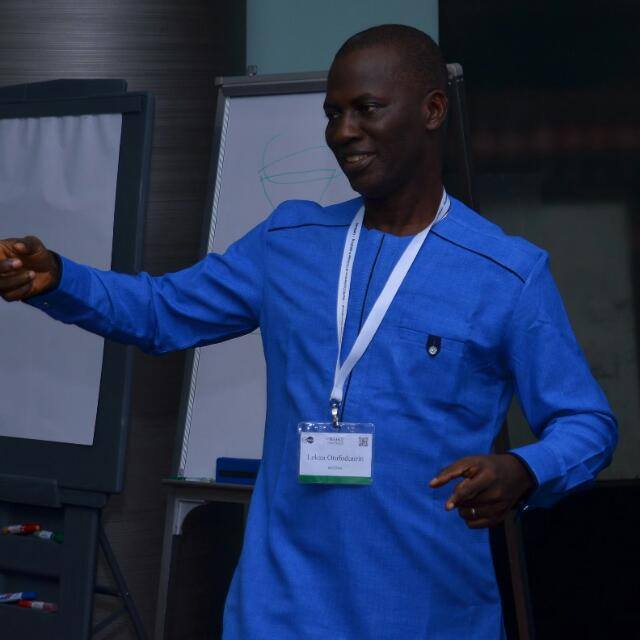 Advancing Otufodunrin's explanation, singer Adeniyi Adewoyin who's popularly known as Neophlames, said when he interned in a magazine during his schooldays, he was aware that mainstream traditional media prioritised reputation more compared to money. "Unlike now, con artists could not just walk into a news media house and disguise themselves like corporate individuals to float adverts. In fact, it was risky for them because I know some senior colleagues who were desperate for career success compared to making money, and if exposing you would be a hit for them, they wouldn't mind. Interestingly, people trusted the media because of the efforts in place before any information was passed out," he said.
Epilogue
While pointing out that investment schemes were not only what con artists have taken advantage of, Otufodunrin, a founder of media career services, noted that fake sexual enhancement drugs have been sold to people, "no thanks to the media."
He, therefore, encouraged professionalism and smartness.
"As much as we need to survive, we should always remember that our integrity is at stake. We shouldn't allow fraudulent people to use our platforms. Whether you are a content person, social media influencer, journalist, or news medium as the case may be, seek to understand the rules that guide what to do," Otufodunrin added.
On her part, Adekeye cautioned celebrities, media, and influencers against endorsing and promoting the products and services that they have not fully vetted.
First Bank Appoints Nnamdi Okonkwo As New GMD
First Bank Holdings, on Thursday, October 28, 2021, disclosed the appointment of Nnamdi Okonkwo as its new Group Managing Director (GMD).
Newsrand understands that this development marks the return of the award-winning banker barely ten months after he successfully served out his term at Fidelity Bank.
Okonkwo was immediately past Managing Director and CEO of Fidelity Bank of Nigeria PLC.
His appointment followed the retirement of U.K. Eke, who has completed his two-term tenure.
Uke, according to the board, tendered his Notice of Retirement on August 10, 2021
The board further announced the renewal of the appointments of Dr. Adesola Adeduntan and Gbenga Shobo as the managing director and deputy managing director of FirstBank respectively, for another term.
In the same vein, the Board announced the renewal of appointments of Kayode Akinkugbe and Taiwo Okeowo as the Managing Director and Deputy Managing Director of FBNQuest Merchant Bank Limited respectively, for another term.
"Uke's retirement takes effect at the end of the current Financial Year on December 31, 2021. Mr. Eke's retirement follows from a 35 years career in financial services, strategy, auditing, consulting, taxation, process reengineering, and capital market operations.
"FBNHoldings Board has also announced that Eke will be succeeded by Mr. Nnamdi Okonkwo, a focused and result-oriented top banker, who will assume office as Group Managing Director, FBN Holdings Plc effective January 1, 2022," Seye Kosoko, the Company Secretary said
Okonkwo, the immediate past Chief Executive Officer of Fidelity Bank Plc, brings to bear on the Board of FBNHoldings more than 30 years of unbroken banking career spanning local and international experience. He has a wealth of experience in transformational leadership, business strategy development and visioning, innovative corporate governance, and risk management.
He has led the transformation of banks, with the most recent being Fidelity Bank, where he led the management team in seven years to achieve remarkable results culminating in tripling profit and shareholder value.
Okonkwo previously served as the Executive Director for Southern Nigeria in Fidelity Bank. He has worked meritoriously on an international level in his capacity as the Managing Director of UBA Ghana; Director, UBA Liberia, and a Director of the Ghana National Banking College.
He has served in various leadership positions across other financial institutions including Broad Bank of Nigeria Ltd; Citizens International Bank, Nigeria; FSB International Bank Plc, Nigeria; Guaranty Trust Bank Plc, Nigeria; and Merchant Bank of Africa, Nigeria.
Okonkwo made remarkable feats as a Director in various organizations including UBA Ghana, UBA Liberia, Nigeria e-government Strategy (Negst), Nigeria Interbank Settlement System Plc, Unified Payment System Ltd and as Chairman, Shareholders Audit Committee FMDQ, amongst others. His appointment is subject to the approval of regulatory authorities.
The board also approved the appointment of Tope Orhionsefe Omage as a Non-Executive Director of First Bank of Nigeria Limited by the Board of FirstBank, subject to the approval of the CBN.
The Board also announced the appointment of Meristem Registrars Limited as the new Registrars to take over the Register of Members of FBN Holdings Plc in replacement of First Registrars and Investors Services Limited, with effect from December 1, 2021.
First Bank: Otedola Is Not Our Largest Shareholder
First Bank has made a u-turn against its statement that confirmed the emergence of billionaire Femi Otedola, as its largest shareholder.
Newsrand had exclusively gathered that Otedola was buying a lot of shares to become First Bank's chief.
Responding to the report, First Bank released a statement, saying it was unaware of the development, and promised to inform the investing public after being briefed by involved parties.
"The attention of FBNH has been drawn to media reports of today, Oct. 22, purporting that a certain individual has acquired a significant shareholding interest in FBN Holdings, making him the majority shareholder in the company.
"As a listed company, the shares of FBN Holdings are publicly traded, and sale and acquisition of shares are expected in the normal course of business," the statement read.
In less than 24 hours after releasing the statement, First Bank released another, confirming Otedola as its largest shareholder with a 5.07% stake.
But in a surprise turn of events, First Bank has now come out to say Tunde Hassan-Odukale is his largest shareholder, and not Otedola as previously claimed.
According to the financial institution, while Otedola has a 5.07% stake, Hassan-Odukale has a 5.36% stake, which made the former the second-largest shareholder in the company.
First Bank's explanation
While acknowledging that Otedola and Hassan-Odukale individually have more than a 5% controlling stake, First Bank noted that Odukale has a 5.36% stake through his 0.07% direct shares and 5.29% indirect stake through Leadway Holdings Limited subsidiaries.
Newsrand understands that this is higher than Otedola's 5.07% stake which he holds through his direct 0.03 stake and 5.04 percent through his indirect stake at Calvados Global Services Limited.
In its explanation as to the confusion, First Bank said it didn't list Odukale as a 5% holder, but instead recorded it as 4.16% (Direct) and 1.20% (Leadway).
How I-invest Is Creating Investors from Everyday Nigerians
In line with the Central Bank of Nigeria's financial inclusion target as well as to promote an efficient savings culture among Nigerians, I-invest, a first-of-its-kind mobile application has provided a secure and safe platform for millions of Nigerians at home and in the diaspora to invest in and secure their future.
Developed by Parthian Partners, an organisation regulated by the Securities and Exchange Commission (SEC) and FMDQ, I-invest allows retail investors to conveniently buy and manage Eurobonds, Treasury Bills, Commercial Papers, Equities, and many more without the help of a broker on a secure platform.
Through the I-invest app, Nigerians are able to access a plethora of investments based on their risk appetite. Potential investors do not need banking officials, fill lengthy documents or spend valuable time in banking halls.
A major objective of the app is to enable Nigerians secure their future through investment, an objective that very much aligns with this year's edition of the Nigeria Economic Summit (#NES27) themed, "Securing Our Future: The Fierce Urgency of Now." The summit is holding at the Transcorp Hilton Hotel, Abuja from 25th to 26th October 2021.
Speaking at the Summit, Oluseye Olusoga, Founder of I-invest and Group Managing Director, Parthian Partners, said I-invest is leveraging technology for Nigerians to invest and build a savings culture. Olusoga said the unique advantage of the App is the safety, ease-of-use and convenience, in addition to being regulated.
"The #NES27 theme, 'Securing our Future' can be realised through saving and investing for tomorrow hence I-invest has been designed to allow users do this in the most seamless and convenient way, for not only the user but for dependants as well. The application is built by Nigerians to help Nigerians invest in Nigeria.
He added that, "The impact of the application on the Nigerian economy is to create an environment where Nigerians are involved in the development of the country through their investments, instead of taking their money out of the country."
Olusoga explained that the app allows Nigerians to invest in different sectors of the capital market in both Dollar and Naira instruments; ranging from mutual funds to fixed deposits with different banks.
"I-invest is an App for everything financial services in Nigeria, it even allows you to buy insurance. With the advent of BVN, we are taking the advantage of technology to be able to invest directly. Users can buy equities straight from the stock exchange, and Treasury Bills from any of the accredited banks, all from the mobile App," he enthused.
Speaking on his expectations from the #NES27, Olusoga said he wants Nigerians to be more aware and involved in tackling challenges facing the nation in turn changing the country's narrative.
The I-invest App is available for download on Google Play or Apple store.