INEC Votes Technology in a Season of Untruth, By Okoh Aihe
While our law makers were voting for a journey to the past penultimate week, by turning their back on modern technology in the conduct of elections, two significant things happened one after the other. Richard Branson went to the edge ofspace aboard Virgin Galatico'sSpaceShip Two on July 11, 2021.  Nine days later, on July 20, the richest man in the world, Jeff Bezos was on his way up there, on a journey the world has tagged the race of the billionaires.
In between, the National Assembly took a vote on the Electoral Amendment Bill and voted against the transmission of election results by electronic means. It was a major disappointment for some non –government organisatriiosns (NGOs) and some Nigerians who had prayed for the National Assembly to disappoint them by doing something that is good, by voting yes, just this once, to redeem some of their very deplorable image. It has been fire literally and the nation is aghast with anger. In July 2021, the law makers said some parts of the country are so underdeveloped in terms of telecom infrastructure rollout that it was not possible to execute any electronic transmission of election results. And a particular one boasted irritably that he uses Thuraya phone in his village. And that Thuraya cannot transmit data?
READ ALSO: INEC Seeks Replacement of Manual With Electronic Voting
But let's return to the billionaires. Those ambitious guys with lots of bucks to throw around –Jeff Bezos ($209.2bn) and Richard Branson ($4.7bn) who are spinning the next frontier of business into reality by organizing space tourism where a rider could pay as much as $250, 000 for a seat, if you decide to go with Virgin Galatico.
So, why am I linking the serious matter of space to the burlesque at the National Assembly? Just to say that the world is moving on. People are planning every day and whether we decide to remain on the same spot in this part of the world and continue to quarrel with providence for doing us wrong, life must go on and people must still go the edge of space to behold the beauty and fragility of the earth from up there. But that is life. You will have those who fly high and those who fly very low, struggling for the base concerns of life. Our politicians make the world hold us in ridicule.
Anyway, in trying to unshroud the entire process, the National Assembly invited the Nigerian Communications Commission (NCC), regulator of the telecommunications industry, and the Independent Electoral Commission (INEC) who is in charge of election matters in the country. As it turned only the NCC went to the Assembly as INEC said it never really got any official invitation.
NCC has made its submission which outraged a number of people but INEC has responded indirectly through several media appearances of its officials to the effect that it had the capacity to go the way of technology in conducting elections,having received assurances from service providers. While NCC vacillated and tilted towards impossibility the data on ground and previous statements from the Commission put a lie to such submission. The Commission's position has been fact-checked and incredulity is preponderant.
"We were bewildered by the NCC position because these were the same compatriots that had worked with us," said Nick Dazang, INEC's Director of Publicity and Voter Education, on AIT KAKAAKI programme.
Dazang observed there were inconsistencies in the amended Bill. How do you do electronic voting and remove electronic transmission of results? It is counterproductive.
He admitted that there were security challenges across the country but INEC has had to face some of these challenges in the past to organize elections that were acceptable. According to his story which is so well known to most people above the age of 10 in Nigeria, there has been insurgency in the North East since 2011. In all these years elections have been conducted in the States of the Region without fail.
"If we could develop a template to conduct elections there, why can't we transmit results using technology?" he asked.
There continues to be disbelief within INEC just as it is in the larger Nigerian society. People are angry why our politicians in the National Assembly, a majority are smiling over a potentially dangerous move, trying to justify a position that is dismally selfish and only aimed at political preservation into the future.
In the sordid tragic-comic story, some stakeholders, especially the operators, have remained silent. So silent that even when they have been told that the network they have built in over two decades didn't have the appetite for modern transmission, none of them has said anything.
When this writer reached out to some operators over the weekend, one official said: "I do not understand why NCC will give 2018 numbers. Why would they do that when the operators supply the regulator all the latest data? I don't want to accept that NCC sounds political."
READ ALSO: Senate Turns Down PDP Request Of E-Transmission Of Election Results
But do you have the capacity to do it, to carry the election results through your network backbone? The source was cautious explaining that there is no city in the country that has hundred percent coverage, just as there can hardly be any environment where there is no coverage at all. "Anywhere without a coverage may not have significant population otherwise an operator would put a base station there so as to provide services and make money." Although everybody is expected to vote and the votes counted, the source maintained that such population may not be significant enough to affect the outcome of the elections.
Simple answer. Yes, we have the capacity and capability, but know that even in the cities there are blind spots where such electronic transmission may not be possible. The source also explained that operators were ready at any time to be informed of such environments so that they can escalate their service deployment.
The source expressed the fear that what is playing out at the National Assembly may have little to do with technology but more of the concealed agenda of the politicians who would never have moments to reflect on how low their image has plummeted.
The Nigerian politician is only concerned about tomorrow which may be too far for his aspirations. So in a fit to shore up the impossible he piles untruth on technology, so that he can continue to live in the shadow of sin. The politician wants to eat up the future so as to set the teeth of his children on edge. How very ironic. Unfortunately the younger generation are too smart for their old tricks, and will fight to redeem their future, using that same technology.
Okoh Aihe writes from Abuja.
Racksterli: How Media, Davido and Other Influencers Promote Fraudsters
In recent times, there has been a surge in the number of fraudulent cases that have swindled thousands of people in billions of naira. Especially in the corporate sector. Con artists are now leveraging the vulnerability of the media, celebrities, and influencers, to lure unsuspecting members of the public into investing in their schemes, only to later leave them stranded with unexplainable excuses when they were expecting returns on their investments. Damilare Famuyiwa reports…
When investment scheme Racksterl, was endorsed by singer David Adeleke otherwise known as Davido, many Nigerians believed that they were about to make fortunes just by putting a little of their money to work. Amongst the thousands of Nigerians, who on the music star recommendation, considered investing in Racksterli, was Yinka, a student of the University of Lagos (UNILAG).
The young lady in her mid-20s had thought that with Racksterli, her success story was about to be written, especially with Davido convincing members of the public into believing that the investment scheme had come to stay and it was going to be a big win for those who could be part of it.
Surprisingly to many, Racksterli, which was not only endorsed by Davido but by other celebrities including Divine Ikubor widely known as Rema, Williams Uchemba, Bayegun Oluwatoyin who's preferably referred to as Woli Arole, amongst others, did not last up to a year before its investors started taking to social media to lament how they have been scammed.
"My friend introduced me to Racksterli and while I was thinking about investing my money into it, I realised that Davido endorsed it, alongside other celebrities. So, I trusted them to invest in it. Now, I'm regretting my action," Yinka lamented to this writer.
Racksterli is not only the investment scheme that was widely endorsed by notable Nigerians and later turned out to be fraudulent. Amongst many others, is Eatrich Farms, an agrotech portal that was endorsed by Nollywood thespian Muyiwa Ademola.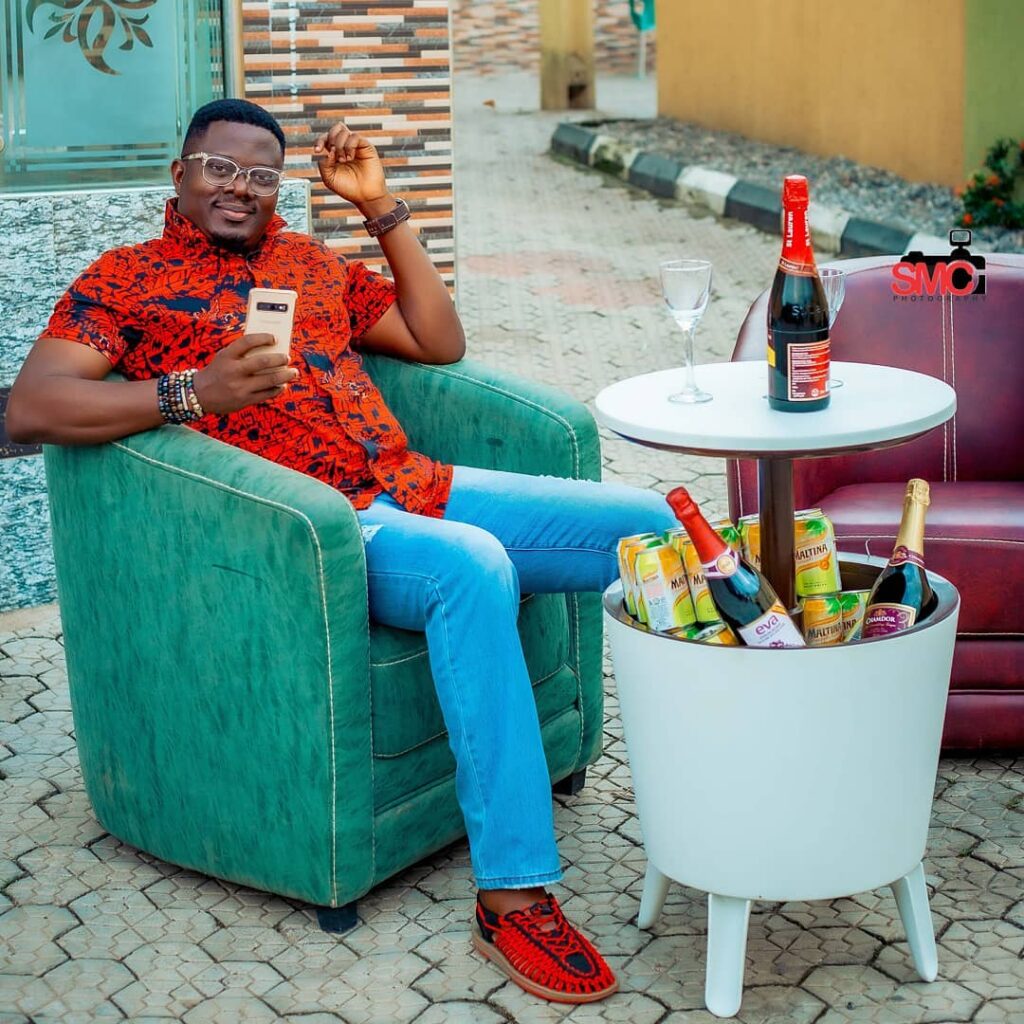 Like Racksterli, Eatrich Farms is also starving its investors of promised Return on Investments (ROI), a development that had made Ademola disassociate himself from the agrotech business. "This is to inform the general public that I Muyiwa Ademola (Mr. Authentic) has ceased to be the brand ambassador to Eatrich Farms. Any further use of my name by Eatrich Farms is unauthorised," the actor wrote on his social media pages.
The craze to earn at the detriment of losing all
For Helen Adeniran, a brand manager and the host of 'Memoir of a Naija Girl', con artists are now leveraging the vulnerability of media and celebrities to lure unsuspecting people into their traps. "I honestly don't think social media influencers and even the media vet the information contracted to them for publicity sake, before exposing their audiences to it. Although we have a few who do due diligence before giving publicity to products or services contracted to them, there are quite a lot of them who only care about the money they would be paid for promotion. Members of the public cannot and should not thoroughly trust influencers and the media because all most of them now care about is money," she said.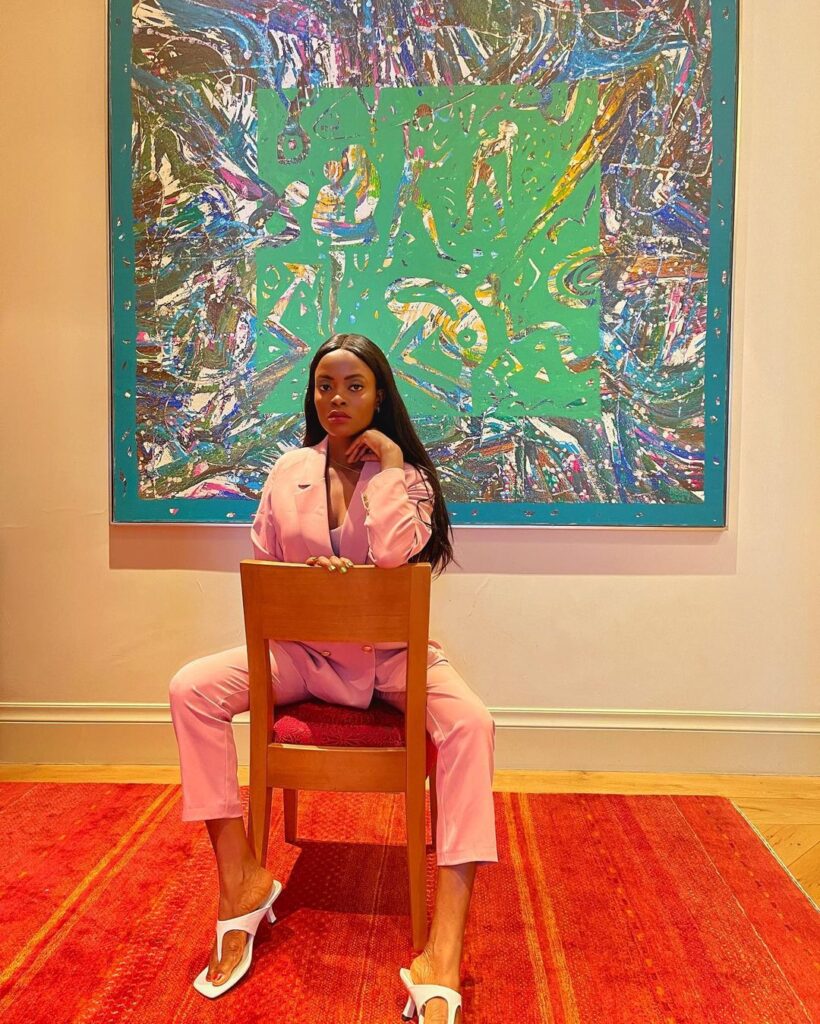 Corroborating Adeniran's claim, Esther Adekeye, a managing partner of Estol Africa, a public relations firm, told this writer that social media and the new media at large, are free for all. Her words: "We have a lot of unprofessional entertainers out there, including unserious content creators and social media influencers. It is a sad reality that people don't know the ones with bankable reputation. All people care about is their numbers. Although we have some who can be trusted, there are too many of them who don't even understand the ethics of what they are doing or the damage their celebrity statuses can cause."
Speaking further, Adekeye said unaware to celebrities, content creators, and social media influencers, a bad product cannot be sold twice to a client. Hence, they need to ensure anything people are exposed to through them is bankable.
Why scams may not be so common before now
Veteran journalist Lekan Otufodunrin explained to this writer that during his time as a managing editor of The Nation newspaper, there was a process that every advertorial had to be subjected to, before being published. In his words: "Normally, every advertorial was supposed to go through the company secretary who's also a lawyer. There were standard procedures in determining the advertorial that could fly for publication because sometimes they were used to publish libellous stuff. And most times, what we looked for was, to know whether we could be sued for an advert. It wasn't enough for someone to say he wanted to bring money and advertise on our publication. Interestingly, the process wasn't a new practise at The Nation where I worked, even as far back when I was working with Punch, there was a procedure for looking out for those adverts. They could be rejected if the content was found not to be right, libellous, or contained information that was not ethical. There was a scrutiny process for advertorial and I'm aware that some adverts have been rejected and in some cases, the owners have been asked to amend it in such a way that it would be publishable."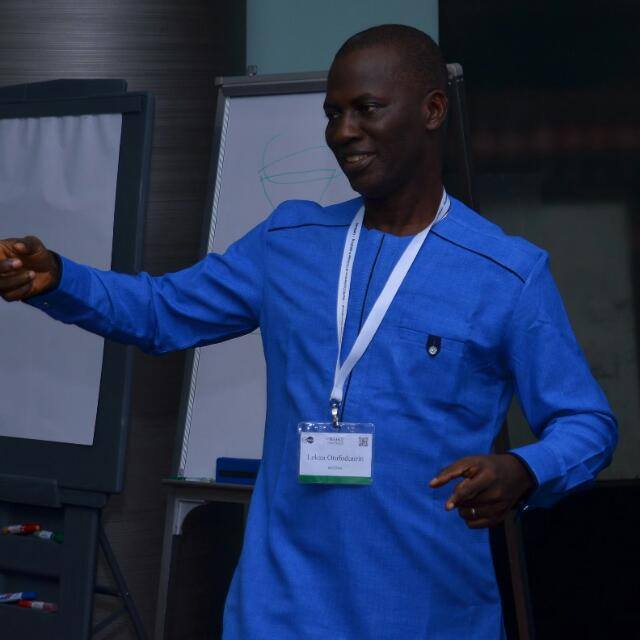 Advancing Otufodunrin's explanation, singer Niyi Awoniyi who's popularly known as Neophlames, said when he interned in a magazine during his schooldays, he was aware that mainstream traditional media prioritised reputation more compared to money. "Unlike now, con artists could not just walk into a news media house and disguise themselves like corporate individuals to float adverts. In fact, it was risky for them because I know some senior colleagues who were desperate for career success compared to making money, and if exposing you would be a hit for them, they wouldn't mind. Interestingly, people trusted the media because of the efforts in place before any information was passed out," he said.
Epilogue
While pointing out that investment schemes were not only what con artists have taken advantage of, Otufodunrin, a founder of media career services, noted that fake sexual enhancement drugs have been sold to people, "no thanks to the media."
He, therefore, encouraged professionalism and smartness.
"As much as we need to survive, we should always remember that our integrity is at stake. We shouldn't allow fraudulent people to use our platforms. Whether you are a content person, social media influencer, journalist, or news medium as the case may be, seek to understand the rules that guide what to do," Otufodunrin added.
On her part, Adekeye cautioned celebrities, media, and influencers against endorsing and promoting the products and services that they have not fully vetted.
EXPLAINER: Is Aboki fx Nigeria's forex enemy?
Aboki fx has been making news headlines since Friday, September 17, 2021, that the Central Bank of Nigeria (CBN) held its 280th Monetary policy committee (MPC) meeting in Abuja.
As reported on Newsrand, the apex bank, in the course of the meeting, wondered how Aboki fx determined how naira traded at the parallel market as against the dollar and other foreign currencies.
Addressing his audience at the meeting, CBN governor Godwin Emefiele said Aboki fx had done nothing good to the Nigerian economy, but only milked it by manipulating the exchange rate for self-gratification sake.
Refering to the founder of the forex platform, Emefiele stated: "Mr. Oniwinde Adedotun started the AbokiFX operation in 2015 and has since milked the economy by manipulating the exchange rate."
"Adedotun lives in London while concorting criminal activities on our economy. Our preliminary findings show that the company continues to file the same cash account in the United Kingdom whereas he maintained about 25 accounts with 8 banks in Nigeria, milking the system and collecting cash through Automatic Teller machines in London.
"He then sells tens of millions in FX to company's in Nigeria; we will go after them all," the CBN governor added.
About Aboki fx
Prior to the existence of Aboki fx, Nigerians who wanted to change their currencies in the parallel market could only do so sourcing for information manually -via phone calls and Bureau De Change (BDC) operators on the roadside.
Having discovered that there is an opportunity to launch a digital platform that can provide information on forex, especially as it relates to naira valuation, Aboki fx came into play and in over six years of its existence, it served as the information destination for currency traders, investors, business owners, and other news platforms.
Trouble for Aboki fx, however, started after CBN halted forex sales to BDC operators a month ago. Immediately after the action which set tongues wagging among economy stakeholders, the value of naira started going on a downward spiral trend.
But is the platform Nigeria's economy enemy as claimed by Emefiele?
It is pertinent to note that Aboki fx is an information providing website (news platform). As such, it is expected that accurate data and factual figures are what would be exposed to its audiences.
Sadly, according to the CBN chief, this was not the situation in the case of the forex news portal.
However, while Aboki fx might not be the enemy of Nigeria's forex, one cannot deny the influence it had in the exchange market.
It is an open secret that quite a number of news organisations depend on Aboki fx to get how naira traded against the dollar. And it is worrisome that not many cared to know how Aboki fx was securing its forex information, especially as it relates to naira performance in the black market.
This writer is of the opinion that CBN thought Aboki fx's action to publish falsified exchange rates was an agenda setting theory in nature. In this case, it was believed that the platform was publishing rates it wanted members of the public to believe without securing approval to do so from regulatory bodies like the apex bank.
Like other news platforms, Aboki fx has roles to play in not setting the public up against the government. Misinformation could mean many things in this case, one of which could be poor economic policies by the Nigerian government.
Conflicting Court Judgements and NJC's Intervention as Medicine After Death (PT1)
By Magnus Onyibe
While it has long been suspected by Nigerians that court judgements are often given in favour of the highest bidder, a series of embarrassing judgements by courts with concurrent jurisdictions over the tenure of the chairmanship of People's Democratic Party, PDP, Uche Secondus has woken up from the slumber, the National Judicial Council, NJC which is the apex regulatory authority over the judiciary in Nigeria. But the NJC is only stepping up after what seems like irreparable damage to the reputation of the judiciary in Nigeria, had been done.
In his bid to halt further exposure of the country's legal system to ridicule, last Monday, Ibrahim Tanko Mohammad, the 18th Chief Justice of Nigeria, CJN, who is the chairman of the NJC, called a meeting of all the six (6) Chief Judges in whose judicial divisions conflicts of court judgements have emanated since June.
He did so ostensibly to chastise them for the apparent aberrant behaviour and what some critics have termed judicial rascality. In my view, the CJN's intervention amounts to medicine after death, simply because the reputational damage has already been inflicted.
The conclusion above is derived from the fact that the impression that our country's judicial system is ensconced in corruption has already shifted from the realm of suspicion to reality. That is because even the blind, deaf and dump are now fully aware and believe that the conscience of some of our judicial officers seating in the temple of justice can be traded for pecuniary benefits.
It is the lack of integrity in the way and manner that the half a dozen judicial pronouncements made on the validity or otherwise of PDP Chairman, Uche Secondus's tenure and the confusing court decisions regarding the authenticity of the candidates in the Anambra State gubernatorial elections coming up in November that nailed the coffin.
In other words, the legal commotion surrounding the sacking of Secondus and reinstating him repeatedly by four (4) judges across the country and the Charles Soludo, Valentine Ozigbo and Andy Uba, respective candidates of APGA, PDP and APC, court debacles in their party primary contests for who occupies government mansion Awka, that sealed the coffin of the erstwhile belief that the judiciary is the last hope for the common man.
Obviously, with integrity thrown to the dogs, the courts are turning out to be the architect of the disenfranchisement of the common man who would have no say in who governs him following the bastardization of democracy as the conflicting and absurd court judgements suggest that the men and women seating in the temple of justice over the referenced cases may not have passed their decisions through the crucible of truth.
As l had written elsewhere, democracies die when norms are eroded. And nothing can better illustrate that reality than the conflicting court judgements which not only constitute an embarrassment to the judiciary; they are another blithe on our beloved country as a whole.
That is because it reinforces the international embarrassment in which our law enforcement system is currently mired due to the opprobrium attracted to Nigeria stemming from the link between the highly decorated police officer, Deputy Commissioner of Police, Abba Kyari to the confessed internet fraudster, Hushpuppi, now in the custody of US Federal Bureau of Investigation, FBI.
It needs no reminding that compromised judiciary and law enforcement agencies in a country are key indicators for determining whether a state has failed.
I am grieved that Nigerians have been so unfortunate to have been continuously dealt a sleight of hand by not only the executive but all the three arms of government – Executive, Legislative and Judicial – since the introduction of Western-style of government in our country.
While there is not enough time to give the contest to the assertion above, it needs not much reminding that most Nigerians have lost confidence in all three arms of government without exception.
Hence, most of our compatriots, not just the youths, but elders as well,  are currently apathetic to the manner that politics is being played. As such, they have come to the conclusion that the executive, legislative and judicial arms of government are now in cohort to kill the democratic system of governance that we fought so hard to adopt.
Allow me to start with the executive arm.
Owing to the failure of seekers and eventual occupants of Executive offices to keep to their lofty campaign promises, the electorate unsurprisingly lost confidence in that arm of government; from the president down to the governor and all the way to the local government chairman.
The loss of faith in public officials and government is underscored by the fact that since the founding of Nigeria in 1914 or even after independence in 1960, our political leaders have been campaigning in poetry, and governing in prose. According to Mario Cuomo, the author of the aforementioned phrase, who is a former governor of the state of New York, USA, the government should be all about delivery, not lofty promises that are seldom kept.
Unfortunately, what Cuomo railed against in his famous quote is the standard practice rather than the exception in Nigeria. And the consequences of this anomaly are that, after so many circles of promise and failure, Nigerians have become not only suspicious of promises made by politicians, but their expectation of a better future seems to have also evaporated.
In my judgement, what worries the critical masses of Nigerians the most is that every administration blames the preceding one for the misfortunes of the masses. They then appeal to the electorate to be given the chance to turn things around for good and vow to relieve them of the yoke placed on their necks by the authorities that they aim to upstage. Yet, whenever they are given the chance to rule, they perform worse than the previous rulers.
Take the case of the change of baton of government in Nigeria in the past six years from the PDP to the APC. Since 2015, the former opposition and ruling parties have traded places. Based on lofty promises about positive changes, Nigerians had hope for better days ahead with the opposition party that took over from the former ruling party. But six years into the journey with the new ruling party, what are Nigerians grappling with? Worse state of insecurity as reflected by massive killing, raping and kidnapping of a magnitude never recorded in the annals of Nigerian history.
The horrendous level of insecurity is so stunning that apart from the alarming number of those sent untimely to the grave, UNICEF, reckons that about 1,000 innocent students are still being held captive in the forests by kidnappers who are demanding ransom from their parents and authorities.
In addition to the constant invasion of schools to steal students which started in 2014 with an estimated 300 Chibok schoolgirls kidnapped in Chibok town, in Borno state from their hostel under the watch of the former regime, (of which some of them are still in captivity) with the multiple kidnapping of students taking place since then in practically almost all the northern states, military formations have also been raided by bandits to steal arms and ammunition across the country. But the most frightening and denigrating act against the military is the recent successful invasion of the Nigerian Defence Academy, NDA, Nigeria's premier training institution for the military.
That the bandits successfully breached the military facility which is supposed to be impregnable and wounded hordes, as well as killed a couple of the inhabitants, while kidnapping three people including a major in the army, speaks volumes about how perilous it is to live in Nigeria and a justification for the loss of faith in the executive arm of government that is supposed to protect the masses.
If the military that the nation has spent trillions of naira training and arming since the past 21 years of the return of multiparty democracy cannot protect its self, what hope is there for the civilian? A plethora of governors has been encouraging the besieged citizens to defend themselves. How can civilians possibly do so successfully when the bandits are taking the battle to the military in their abode and taking their members a hostage?
The unfortunate calamity that befell the NDA is clearly a case of ''physician; heal thy self'' which is not very good optics for the nation's military.
to be continued…
Onyibe, an entrepreneur, public policy analyst, author, development Strategist, alumnus of Fletcher School of Law and Diplomacy, Tufts University, Massachusetts, USA and a former Commissioner in Delta State Government, wrote in from Lagos.