Trending Video Of How Lady Set Ebeano Supermarket Ablaze
A video in which a lady was captured on closed-circuit television (CCTV), setting Ebeano Supermarket on fire, has surfaced on the internet.
In the video which had since gone viral, the lady dressed in a black T-shirt and jeans can be seen walking down the books, lighters, and gas cylinders section of the supermarket located in the Lokogoma area of Abuja, and light up a fire that subsequently engulf the entire building. She, thereafter, vanished out of sight.
Aside from the building, goods valued at millions of naira were also lost to the inferno.
So, someone deliberately set Prince Ebeano Supermarket at Lokogoma on fire? This girl needs to be found. My goodness!!!! 😭😭😭pic.twitter.com/qdHtt0MmaW

— Afamefuna Ezenwankwọ (@AfamDeluxo) July 26, 2021
e-Naira: All You Need to Know About Nigeria's Digital Currency
What is the e-Naira?
The e-Naira is simply Nigeria's digital currency. The e-Naira is also called a CBDC, which means Central Bank Digital Currency. It's the Naira but digital. The e-Naira is not a crypto-currency, but it uses technology for digital currencies.
Why the e-Naira?
The eNaira will enable direct remittance payments between Nigerians within and outside of the country. The launch of the e-Naira also means Nigeria would be the first African nation to publicly issues its own CBDC.

The Introduction of the e-Naira means payments would be faster, another big deal is the fact that the e-Naira is going to be cheaper for the CBN and the users, for the CBN – They don't have to deal with the logistics of printing and moving Naira notes, for the users it means no transaction fees between wallets unlike when bank account holders try to send money from one bank to another and are charged a fee for the transaction
When would the e-Naira launch?

The e-Naira is set to launch on the 1st of October, Nigeria's independence day.
Who is making the e-Naira?
Global fintech company, Bitt, is partnering with the Central Bank of Nigeria (CBN) to roll out the e-Naira.
In his official statement, Chief Executive Officer of Bitt, Brian Popelka, said "Bitt is proud to partner with the Central Bank of Nigeria to launch the first live retail CBDC in the largest economy in Africa. We're especially proud to do so in a country that's well known for its fintech leadership.
Digitizing the Naira will benefit the entire Nigerian financial ecosystem. The financial and humanitarian benefits that our technology offers will be transformative, especially in the lives of those 50 million unbanked Nigerians."
In choosing Bitt Inc, the CBN will rely on the company's tested and proven digital currency experience, which is already in circulation in several Eastern Caribbean Countries. Bitt Inc. was key to the development and successful launch of the central bank digital currency (CBDC) pilot of the Eastern Caribbean Central Bank (ECCB) in April 2021.
Who is Bitt.inc?
Bitt is a Financial Technology company that utilizes blockchain and distributed ledger technology to facilitate secure peer-to-peer transactions with seamless mobile money across a suite of Bitt's Software and Mobile Applications.
Why did CBN select Bitt Inc?
"The CBN's selection of Bitt Inc, from among highly competitive bidders, was hinged on the company's technological competence, efficiency, platform security, interoperability, and implementation experience.
"In choosing Bitt Inc, the CBN will rely on the company's tested and proven digital currency experience, which is already in circulation in several Eastern Caribbean Countries. Bitt Inc. was key to the development and successful launch of the central bank digital currency (CBDC) pilot of the Eastern Caribbean Central Bank (ECCB) in April 2021," the CBN said.
Where do you save your e-Naira?
The e-Naira would be housed in what the CBN calls a "Speed wallet."
Anyone who does not have a bank account can use the "Speed Wallet." Users must, however, provide a passport photo, their name, birth date and place, a phone number, and their address.

According to the CBN, the Speed wallet isn't in competition with existing banks but another means of transaction until a time where other banks can plug into the digital wallet with their own infrastructure or technology. The Speed wallet has 3-Tiers.
Tier 1 of Speed wallet (Basic)
Sending & Receiving e-Naira has a fifty-thousand Naira limit, with the minimum requirement to using a Tier 1 wallet being a phone number that will be validated as the individual's National Identity Number (NIN). A cumulative balance of three hundred thousand Naira is fixed each day.

Tier 2 of Speed wallet.
Users of Tier Two wallets must have an existing Nigerian bank account. The user is limited to sending and receiving 200,000 Naira per day, with a daily Cumulative Balance of 500,000 Naira. The minimum requirement for this level is a Bank Verification Number (BVN).

Tier 3 of Speed wallet.
Tier three allows for a million Naira in daily transactions and a daily cumulative balance of five million Naira. To be eligible, you must have at least a BVN. Those with this merchant level can send and receive a million Naira per day. A merchant, on the other hand, can deposit as much money as they want into their bank accounts.
In context, the Central Bank also stated that neither Merchants nor Customers who use the wallet will be charged a fee.
Dangote: Execution of Sugar Master Plan could fetch Nigeria over $700million yearly
Chairman of Dangote Sugar Refinery Plc, Aliko Dangote has said that the National Sugar Master Plan (NSMP) when executed as designed could fetch the nation foreign exchange in excess of $700million yearly from the Backward Integration component of the plan.
Dangote made this disclosure recently while receiving in his office some businessmen who were on a visit to Dangote Sugar in Lagos.
He however warned that the BIP scheme must be protected to insulate the Nigerian economy to be able to achieve the twin objectives of local manufacturing and job creation.
"If the national sugar master plan is followed strictly and the players all follow the rules, the country will be better for it as Nigeria will save between $600 million and $700 million annually as forex," he said.
Dangote also told the visitors that the Dangote Group is scaling up its social intervention in communities hosting its companies across the country.
Read Also: Dangote Sugar Denies Involvement in Price Fixing, Asserts its Strong Participation in the NSMP
He said efforts were being made to impact positively on the host communities saying his companies had expended billions of naira in states where these investments are located.
Dangote explained that the Corporate Social Responsibility projects undertaken by his companies was in addition to efforts by his Foundation, Aliko Dangote Foundation, which is presently giving out micro-grants to vulnerable women in all the 774 local governments across the country.
It would be recalled that the Minister for Industry, Trade and Investment, Otunba Niyi Adebayo who was on a working tour of the Dangote's expansive Savannah Sugar Company (SSCL) Ltd in Numan, Adamawa State and Tunga sugar project site in Nasarawa State, described the projects as "huge, impressive and amazing."
The minister said about the Dangote's sugar plantation in Nasarawa State: "It's a very impressive sight. Amazingly, such a project exists in this place."
He added: "What we've seen so far from all the plantations we've been to are very impressive. We are impressed with the level of work they are doing."
Group Executive Director, Government and Strategic Relations Mansur Ahmed had described Nasarawa State as one of the easiest states in the country to do business.
Read Also: Dangote's $500m Sugar Complex and National Quest for Self-sufficiency
General Manager for the BIP, Dangote Sugar, John Beverley had said when the factory was fully operational, it would have the capacity to crush 12,000 tons of cane per day, while 90MW power would be generated for both the company's use and host communities.
Last month, the Nasarawa State House of Assembly lawmakers who visited the Sugar Project site said they were highly elated and would give any legislative support to make the project a success.
Group General Manager Alhaji Bello Dan-Musa had told the visiting lawmakers that when phase II of the project is completed, it would make it the largest integrated plant in Africa.
Racksterli: How Media, Davido and Other Influencers Promote Fraudsters
In recent times, there has been a surge in the number of fraudulent cases that have swindled thousands of people in billions of naira. Especially in the corporate sector. Con artists are now leveraging the vulnerability of the media, celebrities, and influencers, to lure unsuspecting members of the public into investing in their schemes, only to later leave them stranded with unexplainable excuses when they were expecting returns on their investments. Damilare Famuyiwa reports…
When investment scheme Racksterl, was endorsed by singer David Adeleke otherwise known as Davido, many Nigerians believed that they were about to make fortunes just by putting a little of their money to work. Amongst the thousands of Nigerians, who on the music star recommendation, considered investing in Racksterli, was Yinka, a student of the University of Lagos (UNILAG).
The young lady in her mid-20s had thought that with Racksterli, her success story was about to be written, especially with Davido convincing members of the public into believing that the investment scheme had come to stay and it was going to be a big win for those who could be part of it.
Surprisingly to many, Racksterli, which was not only endorsed by Davido but by other celebrities including Divine Ikubor widely known as Rema, Williams Uchemba, Bayegun Oluwatoyin who's preferably referred to as Woli Arole, amongst others, did not last up to a year before its investors started taking to social media to lament how they have been scammed.
"My friend introduced me to Racksterli and while I was thinking about investing my money into it, I realised that Davido endorsed it, alongside other celebrities. So, I trusted them to invest in it. Now, I'm regretting my action," Yinka lamented to this writer.
Racksterli is not only the investment scheme that was widely endorsed by notable Nigerians and later turned out to be fraudulent. Amongst many others, is Eatrich Farms, an agrotech portal that was endorsed by Nollywood thespian Muyiwa Ademola.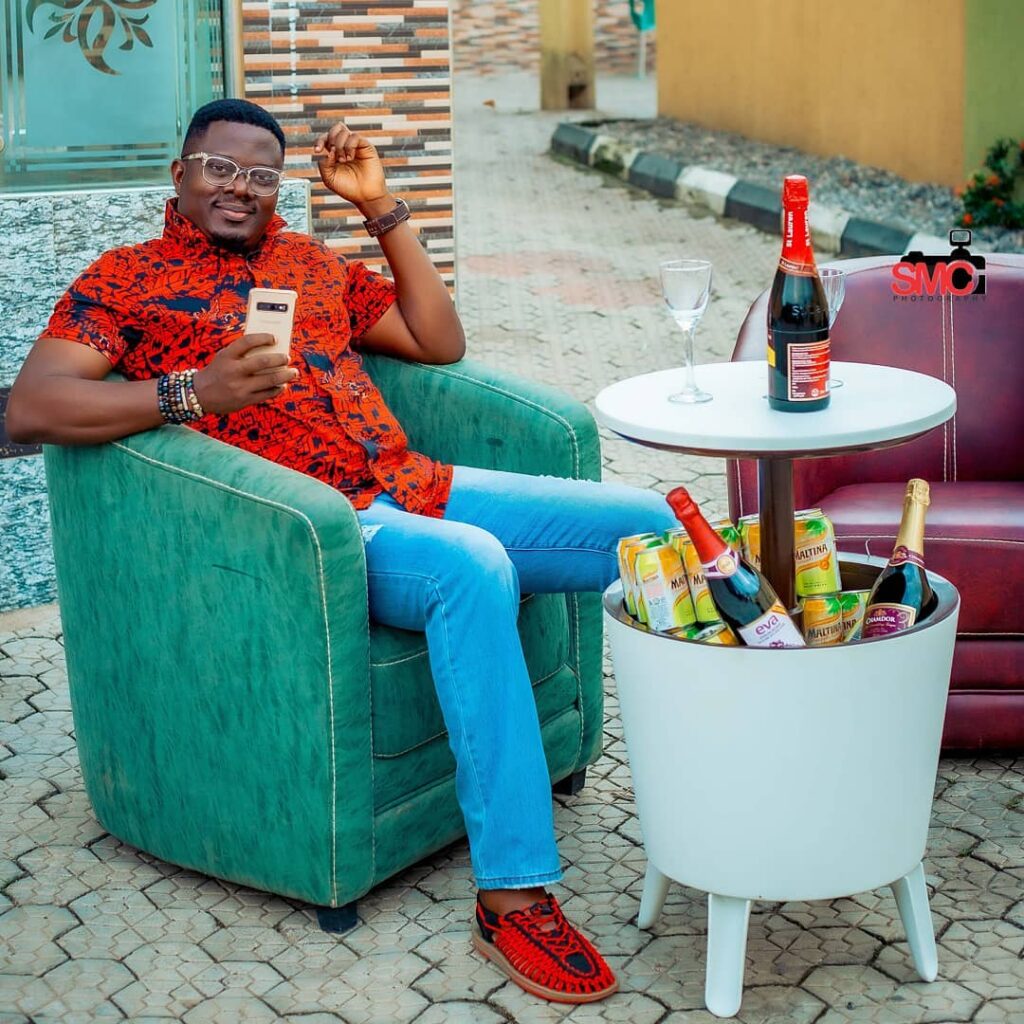 Like Racksterli, Eatrich Farms is also starving its investors of promised Return on Investments (ROI), a development that had made Ademola disassociate himself from the agrotech business. "This is to inform the general public that I Muyiwa Ademola (Mr. Authentic) has ceased to be the brand ambassador to Eatrich Farms. Any further use of my name by Eatrich Farms is unauthorised," the actor wrote on his social media pages.
The craze to earn at the detriment of losing all
For Helen Adeniran, a brand manager and the host of 'Memoir of a Naija Girl', con artists are now leveraging the vulnerability of media and celebrities to lure unsuspecting people into their traps. "I honestly don't think social media influencers and even the media vet the information contracted to them for publicity sake, before exposing their audiences to it. Although we have a few who do due diligence before giving publicity to products or services contracted to them, there are quite a lot of them who only care about the money they would be paid for promotion. Members of the public cannot and should not thoroughly trust influencers and the media because all most of them now care about is money," she said.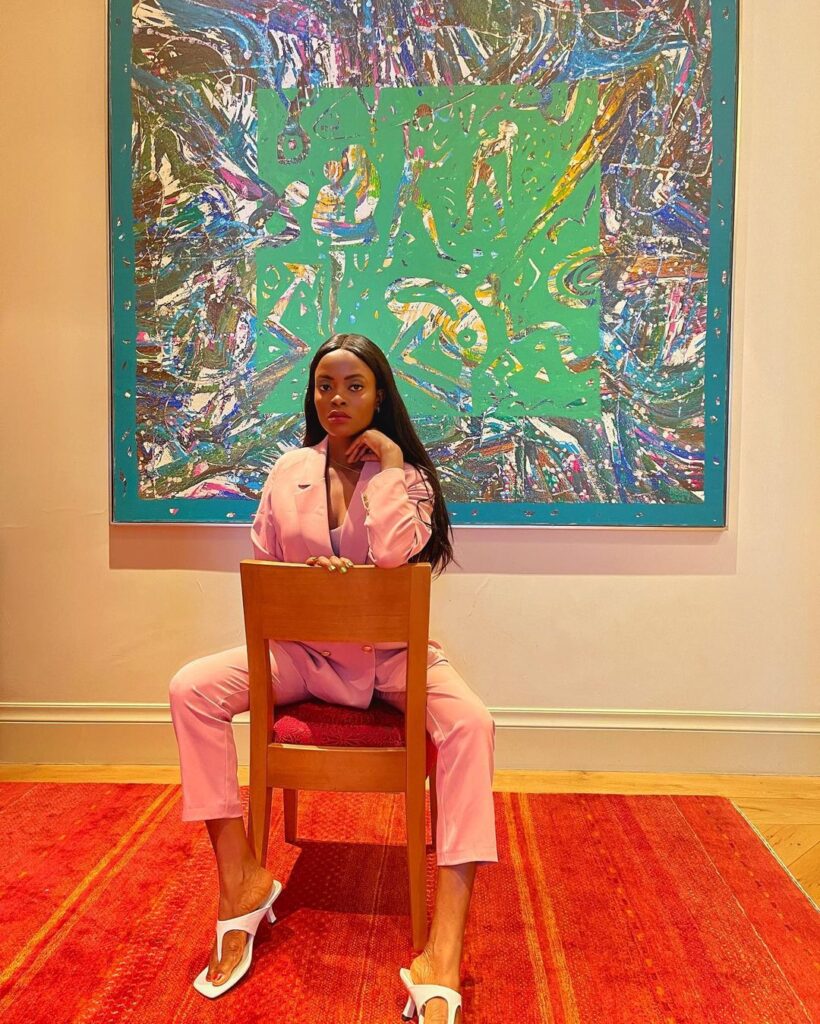 Corroborating Adeniran's claim, Esther Adekeye, a managing partner of Estol Africa, a public relations firm, told this writer that social media and the new media at large, are free for all. Her words: "We have a lot of unprofessional entertainers out there, including unserious content creators and social media influencers. It is a sad reality that people don't know the ones with bankable reputation. All people care about is their numbers. Although we have some who can be trusted, there are too many of them who don't even understand the ethics of what they are doing or the damage their celebrity statuses can cause."
Speaking further, Adekeye said unaware to celebrities, content creators, and social media influencers, a bad product cannot be sold twice to a client. Hence, they need to ensure anything people are exposed to through them is bankable.
Why scams may not be so common before now
Veteran journalist Lekan Otufodunrin explained to this writer that during his time as a managing editor of The Nation newspaper, there was a process that every advertorial had to be subjected to, before being published. In his words: "Normally, every advertorial was supposed to go through the company secretary who's also a lawyer. There were standard procedures in determining the advertorial that could fly for publication because sometimes they were used to publish libellous stuff. And most times, what we looked for was, to know whether we could be sued for an advert. It wasn't enough for someone to say he wanted to bring money and advertise on our publication. Interestingly, the process wasn't a new practise at The Nation where I worked, even as far back when I was working with Punch, there was a procedure for looking out for those adverts. They could be rejected if the content was found not to be right, libellous, or contained information that was not ethical. There was a scrutiny process for advertorial and I'm aware that some adverts have been rejected and in some cases, the owners have been asked to amend it in such a way that it would be publishable."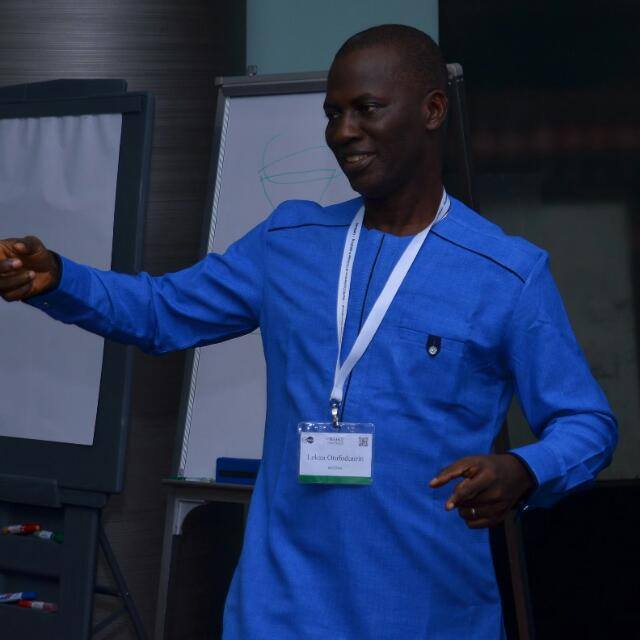 Advancing Otufodunrin's explanation, singer Niyi Awoniyi who's popularly known as Neophlames, said when he interned in a magazine during his schooldays, he was aware that mainstream traditional media prioritised reputation more compared to money. "Unlike now, con artists could not just walk into a news media house and disguise themselves like corporate individuals to float adverts. In fact, it was risky for them because I know some senior colleagues who were desperate for career success compared to making money, and if exposing you would be a hit for them, they wouldn't mind. Interestingly, people trusted the media because of the efforts in place before any information was passed out," he said.
Epilogue
While pointing out that investment schemes were not only what con artists have taken advantage of, Otufodunrin, a founder of media career services, noted that fake sexual enhancement drugs have been sold to people, "no thanks to the media."
He, therefore, encouraged professionalism and smartness.
"As much as we need to survive, we should always remember that our integrity is at stake. We shouldn't allow fraudulent people to use our platforms. Whether you are a content person, social media influencer, journalist, or news medium as the case may be, seek to understand the rules that guide what to do," Otufodunrin added.
On her part, Adekeye cautioned celebrities, media, and influencers against endorsing and promoting the products and services that they have not fully vetted.